'Iraq war veteran Jason Moon's CD is like a singing diary'
Submitted by Staff on Mon, 08/22/2011 - 10:10am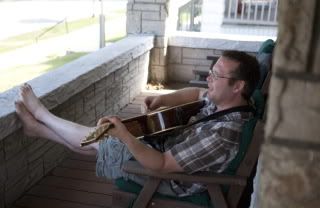 Jason Moon, singer-songwriter and veteran/peace activist, is featured in a Milwaukee Journal Sentinel
profile.
which includes a video.
He says his Peacemaker of the Year award in 2009 from WNPJ motivated him to do more to help veterans.
Jason will play a benefit for the Homeless Veterans Initiative sponsored by Milwaukee Veterans for Peace on Sunday, Sept. 11, at 7 p.m. at the Coffee House, 631 N. 19th St., Milwaukee. A $10 donation is suggested. More information on the Homeless Veterans Initiative here. Jason is an HVI board member. David Kaye will open the show.