Unrest in Pakistan: Moving beyond US national interest
Submitted by Staff on Sun, 06/20/2010 - 9:45am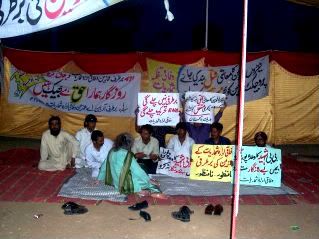 Kathy Kelly and Joshua Brollier of Voices for Creative Nonviolence, a WNPJ member group, report after a recent visit to Pakistan:
With 60 million people living in poverty and many more living just above the poverty line, the people of Pakistan have priorities that do not include acting as a proxy to fight U.S. wars against purported terrorists. (Photo: Workers fired from Bureau of Labor Statistics.)
Read their report on the WNPJ Blog.