2010/05/25: Isthmus: You're welcome -- a Madison vet reflects on a belated welcome home at Lambeau
Submitted by Staff on Thu, 05/27/2010 - 5:25pm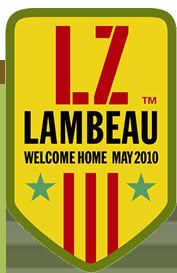 Richard Chamberlain, a member of the Madison chapter of Veterans for Peace and author of a memoir, "Hitchhiking from Vietnam: Seeking the Ox," about trying to make sense of his life after Vietnam, attended LZ Lambeau last weekend with his wife, and offers his impressions of the somewhat controversial event in an Isthmus article.
Chamberlain found the event less militaristic than he expected.
Read it here. Earlier story on LZ Lambeau.