Mark Foreman of VFP on LZ Lambeau
Submitted by Staff on Sat, 05/15/2010 - 9:52pm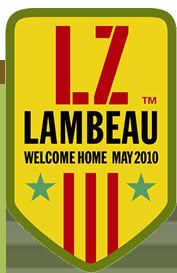 Mark Foreman of the Milwaukee chapter of Veterans for Peace says LZ Lambeau, billed as a welcome home tribute to Vietnsm vets, became "an advertisement for the military." The L-Z Lambeau event might have some valuable parts to it, he says, but the scheduled flyovers and display of military equipment he feels glorifies the military and is an affront to the veterans who are still struggling to come to terms with their role in the military action. See his interview on WDJT-TV.
Earlier story:
Madison Veterans for Peace are responding to the pro-war, pro-military tenor of this weekend's LZ Lambeau event with some nearby events promoting peace. The chapter's efforts are the top item on the national Veterans for Peace website. Here is a detailed schedule of planned events,, under the banner, Operation Honor the Dead, Heal the Wounded, Wage Peace Not War
"Honor the warrior, not the war," Vietnam Veterans Against the War's slogan says. Sometimes that's a fine line.
Case in point: LZ Lambeau, the extravagant event at Lambeau Field in Green Bay, billed as a belated welcome home for Wisconsin's Vietnam veterans. Bob Herbert, NY Times op ed columnist, praised the event in his column this week, but some Wisconsin veterans fear the event glorifies war. WNPJ board member Bill Christofferson writes about it on the WNPJ Blog.